Customer Success
·
Göteborg
LIA / Praktik - Customer Success våren 2024
Brinner du för hela tiden överträffa kundens förväntan? Vill du vara en del av vårt framgångsrika team och skapa "WOW-kundupplevelser"? Då skall du söka denna tjänsten!
We usually respond within three days
Vi på Sendify älskar vi våra kunder och våra kunder älskar oss. Vårt Customer Success Team är därför hjärtat i vårt bolag, och en viktig faktor till Sendifys framgång och tillväxt. Nu söker vi dig som vill bli del av den grymma gemenskapen i vårt team och dela ansvaret för att vårda våra kundrelationer.
LIA + Sendify = Sant
På Sendify får du chansen att bli del av ett grymt team och få skapa värde för våra kunder från dag ett. Du kommer att ha en brant utvecklingskurva där du snabbt får ansvar och möjligheten att kickstarta din karriär. Customer Success teamet i Göteborg består av total 12 medarbetare där 6 av oss, började via en LIA som övergick till en heltidsanställning.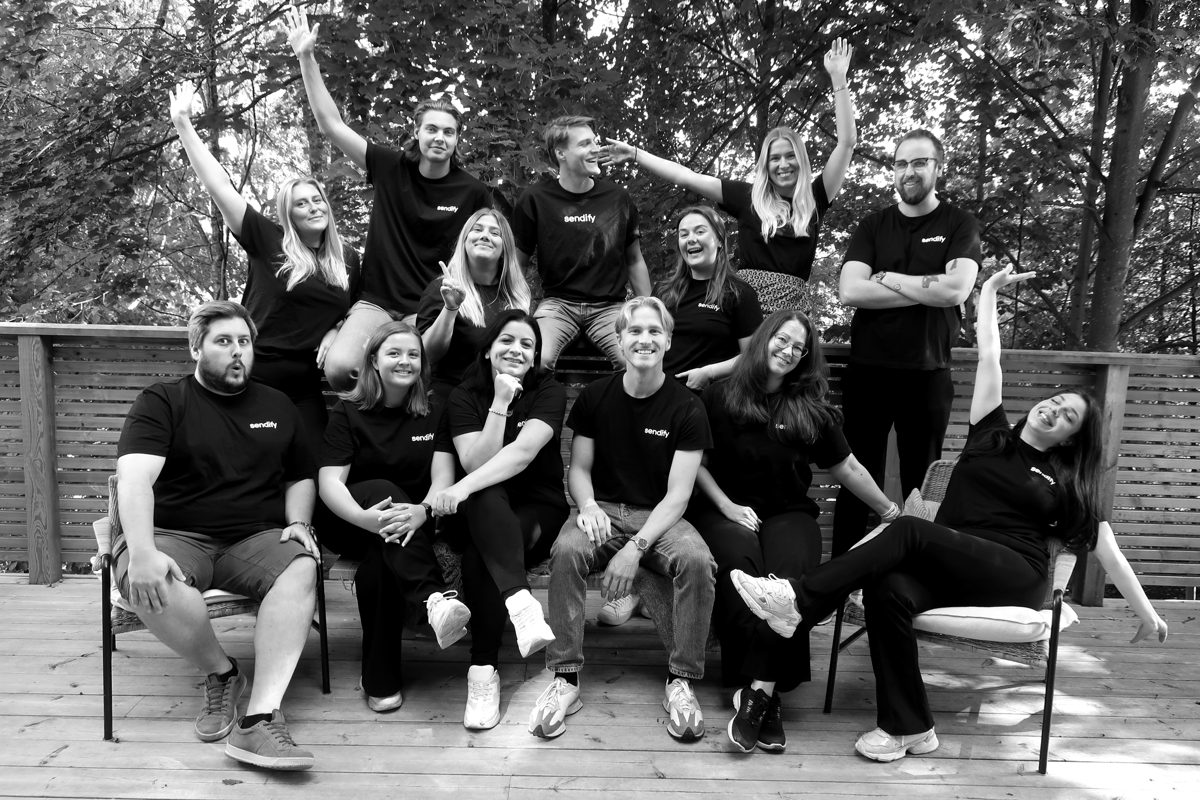 Din vardag
För oss är support inte en stödfunktion, utan ett ovärderligt värdeerbjudande. Därför söker vi dig som tänker att Happy Customers = Happy Business. Du vet att kundlojalitet är en nyckel till tillväxt och du älskar att komma med kreativa idéer för att skapa, behålla och utveckla goda kundrelationer.
Du kommer få möjligheten att sätta dig in i våran produkt för att kunna göra våra kunders vardag så enkel som möjligt, genom att exempelvis:
Hantera inkommande frågor gällande Sendifys produkt, reklamationsärenden och tullfakturor via chat, telefon och mail. Därigenom förstå kundernas utmaningar och lösa dem.
Utbilda kunder om hur de kan förbättra sin logistik genom att använda Sendify
Vara örat mot rälsen och arbeta nära såväl sälj- och produktutvecklingen för att vidareutveckla tjänsten
Komma på nya innovativa sätt för att förenkla och förbättra kundupplevelsen
Vårt erbjudande
Sendify bygger på en nyfiken, samarbetsvillig och uppmuntrande arbetsmiljö där du kan uttrycka dina idéer, bli utmanad och där din kreativitet värderas högt.
Vårt mål är att föra samman människor i en icke-självisk miljö med stort fokus på gemenskap och en vi-anda, där "laget före jaget" är ett viktigt mindset i vår kultur.
Som en del av vårt team får du även tillgång till:
Att arbete från ett centralt kontor i Göteborg i en familjär atmosfär
En rolig och utvecklande arbetslivserfarenhet
En företagskultur där vi vinner tillsammans och har roligt längst vägen
En gedigen on-boarding för att lära dig allt om företaget, processerna och produkten
För att få en inblick i livet på kontoret, besök gärna vår Instagram
👉 Life at Sendify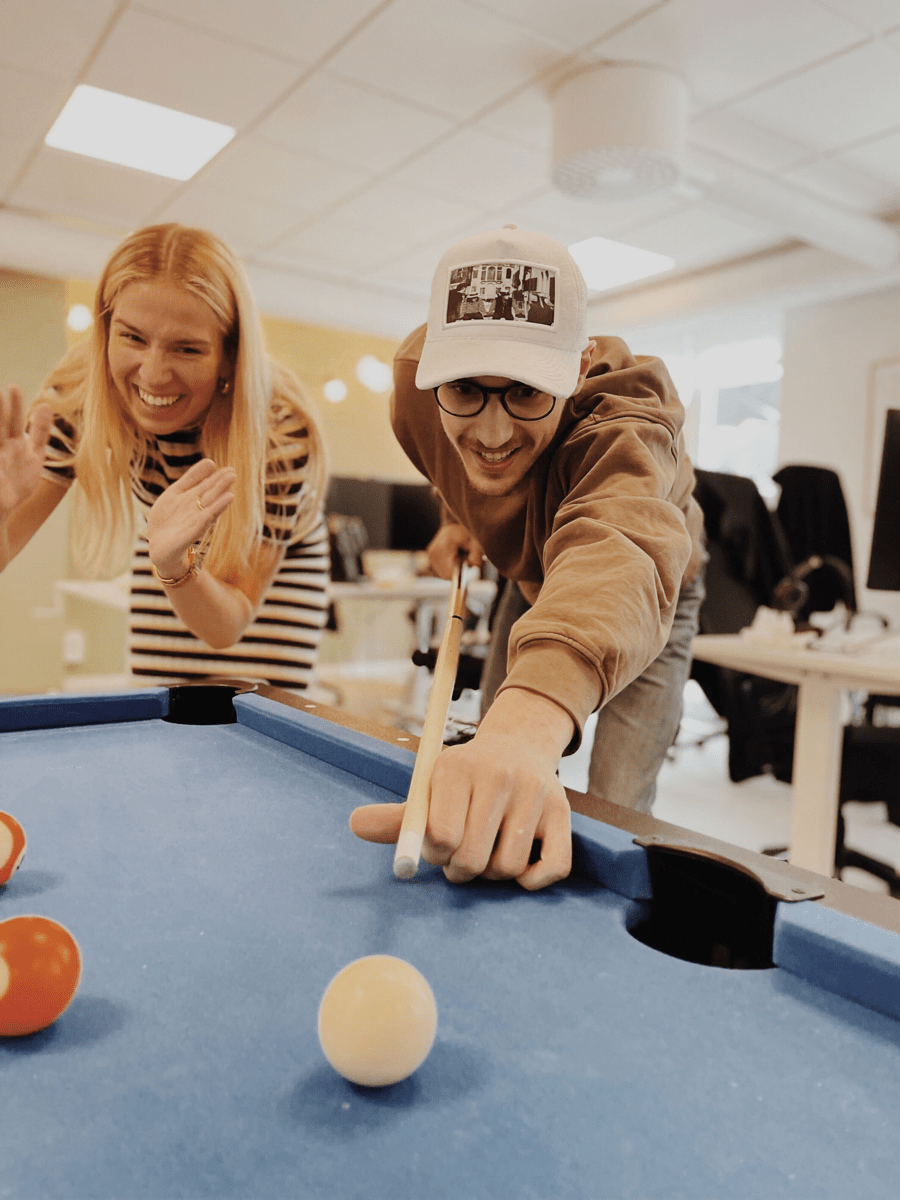 Vad vi letar efter
Vi letar efter dig som:
Ska ha LIA  i vår 2024
Vill göra en LIA där du blir en del av ett team och gör riktigt jobb från dag 1
Är duktig på att lyssna in och verkligen förstå kundens behov
Är tillgänglig i minst 2 månader
Har god datorvana
Har intresse av och har lätt för att lära dig nya IT-system
Har tidigare erfarenhet från service (meriterande)
Har branscherfarenhet inom logistik är (meriterande)
Talar och skriver obehindrat på både svenska och engelska
Om Sendify 📦
We set your business in motion!
Sendify provides an all-in-one service for digital logistics. We offer tools to simplify and streamline decision-making, including smart price comparison, instant booking, cost control, and live tracking. We help SMEs turn logistics into a competitive advantage and to smoothen all shipping processes.
Urval sker löpande, vi ser fram emot din ansökan!
Department

Role

Customer Success Internship

Locations
Contact
Emma Fermér
Head of Customer Success – Customer Success
About Sendify
Built for small businesses looking to save time and money, Sendify is a web-based shipping service that empowers anyone to optimize their supply chain and ship smarter. Parcel or pallet, across the globe or around the corner, shipping is easier with Sendify.
Since our start in 2016, we've helped more than 15 000 small businesses around the world spend less time and money on shipping and more time on growing their business. This makes us known as the shipping and logistics solution for growing businesses in Sweden and Germany.

Customer Success
·
Göteborg
LIA / Praktik - Customer Success våren 2024
Brinner du för hela tiden överträffa kundens förväntan? Vill du vara en del av vårt framgångsrika team och skapa "WOW-kundupplevelser"? Då skall du söka denna tjänsten!
Loading application form
Already working at Sendify?
Let's recruit together and find your next colleague.