Sales
·
Berlin
·
Hybrid Remote
Junior Sales Executive (m/w/d)
Sendify ermöglicht mühelosen Versand - dieser wird durch uns so einfach wie das Bestellen eines Uber-Taxis oder das Mieten einer Airbnb-Wohnung.
We usually respond within a week
 

Über Sendify
Als schwedisches Logtech Scale-up digitalisieren wir die Logistikbranche mit unserer intuitiven Versandplattform. Unsere Mission ist es, den täglichen Versand für kleine B2B-Unternehmen zugänglich, transparent und kollaborativ - aber vor allem bezahlbar zu machen. Durch die gebündelte Kaufkraft aller Sendify-Nutzer können kleine Unternehmen Sendungen bei führenden Paketdiensten und Speditionen mit Rabatten von bis zu 85% buchen - und das alles auf unserer mühelosen Online-Logistikplattform. In Schweden ist Sendify bereits als das benutzerfreundlichste Transportmanagementsystem für kleine Versender bekannt. Nach einer erfolgreichen Series A Finanzierungsrunde von 5,3 Millionen Euro wollen wir dies auch in Deutschland erreichen. Daher sind wir seit Mitte 2020 auch hier stark am Wachsen. Für dieses Wachstum brauchen wir hochmotivierte Talente, wie Dich!
Werde Junior Sales Executive (m/f/d) und damit Teil von Sendify's Sales Team ab Oktober 2022!
Als Junior Sales Executive bist du für die Identifizierung potenzieller "High Value Customer" sowie den Abschluss erfolgreicher Aufträge dieser Kunden verantwortlich. Damit sicherst du Sendify's kontinuierliches Wachstum und wirkst aktiv am Erfolg der Marktexpansion mit!
Du wirst:
neue Leads durch gezielte Recherche identifizieren und konkrete Potenziale analysieren 
die Verantwortung für die Akquise von Geschäftskunden übernehmen, die als "High Value Customer" besonders starken Einfluss auf den Unternehmenserfolg haben 
eine strukturierte Vertriebsarbeit in einem modernen CRM-System entwickeln und sicherstellen 
gemeinsam mit unserem hochmotivierten Sales Team, Sendify zur Nummer 1-Logistikplattform in Deutschland machen
Dein Profil:
Du konntest idealerweise bereits erste Erfahrungen im telefonischen Vertrieb, in der Kaltakquise oder einem ähnlichen Bereich sammeln.
Du hast Freude daran, potentielle Kunden direkt zu kontaktieren und hast Lust, dich im Bereich Outbound Sales weiterzuentwickeln.
Du hast ein natürliches Gespür für Kundenbedürfnisse und überzeugst durch deine positive Ausstrahlung und Kommunikationsstärke.
Du bist strukturiert und erfolgsorientiert, die Arbeit nach Zielen spornt dich an.
Du steckst das restliche Team mit deiner positiven Einstellung an und bist stets bestrebt, gemeinsam mit deinen Kollegen Innovation voranzutreiben.
Du verfügst über fließende Deutschkenntnisse.
Curious. Collaborative. Courageous.
Wir gestalten die Zukunft. Wir formen unsere Produkte. Wir bilden unsere Identität. Das macht Sendify zu Sendify. Wir entwickeln uns ständig weiter. Die Welt um uns herum verändert sich. Um die Zukunft zu gestalten und den Wandel voranzutreiben, müssen wir zusammenarbeiten. Deshalb suchen wir nach dir.

Bei Sendify wirst du...
🏄‍♂️ Teil eines großartigen Unternehmens, das die Menschen und die Kultur in den Mittelpunkt stellt
🌴 in einer schnelllebigen Umgebung arbeiten mit Kollegen aus verschiedenen Ländern
🥳 verbringst du deine Arbeitstage mit motivierten und engagierten Kollegen (wir treffen uns auch gerne außerhalb der Arbeit, z.B. bei einem Karaoke-Abend!?)
💃Teil eines expandierenden Teams zu sein, das Wert auf Menschen, Lernen und Entwicklung legt
Hard facts
Art der Beschäftigung: Vollzeit (40 Stunden pro Woche)
Seniorität: Junior, Intermediate
Berichtet an: Sales Lead
Standort: Berlin, flexibel, remote
Starttermin: Oktober 2022
Klingt das interessant für dich?
Fantastisch! Wir können es kaum erwarten, von dir zu hören. Sende uns deine Bewerbung einfach online. Du kannst deinen Lebenslauf und zusätzliche Dokumente als PDF-Datei senden. Ein kurzes Anschreiben kannst du direkt in das Bewerbungsformular einfügen.
Zu guter Letzt
Bei Sendify ist jeder willkommen, so wie man ist, egal woher man kommt oder wie man aussieht. Unsere Plattform ist für alle da, und unser Arbeitsplatz ist es auch! Wir schaffen bei Sendify eine Kultur, in der Empathie, Vielfalt, Respekt und Mut im Vordergrund stehen.

___________________________________________________________________________________________
About Sendify
As a Swedish Log-tech Scale-up, we are digitizing the logistics industry with our intuitive shipping platform. Our mission is to make everyday shipping for small B2B businesses accessible, transparent and collaborative - but most importantly, affordable. By pooling the buying power of all Sendify users, small businesses can book shipments with leading parcel carriers and freight forwarders at discounts of up to 85%. In Sweden, Sendify is already known as the most user-friendly transportation management system for small shippers. After a successful Series A financing round of 5.3 million Euros, we are now on a steep growth track. For this growth, we are looking for highly motivated talents, like you!

Join Sendify as Sales Executive (m/f/d) in October 2022!
As a Junior Sales Executive, you are responsible for identifying potential "high value customers" and closing successful orders from these customers. In this way you ensure Sendify's continuous growth and actively contribute to the success of the market expansion!

Activities
Identify new leads through targeted research and analyze concrete potential
Assume responsibility for acquiring business customers, who, as "high value customers", have a particularly strong influence on the company's success
Develop and ensure structured sales work in a modern CRM system
Together with our highly motivated sales team, make Sendify the number 1 logistics platform in Germany
Your profile
Ideally, you have already gained initial experience in telephone sales, cold calling, or a similar area
You enjoy contacting potential customers directly and would like to further develop yourself in the field of outbound sales
You have a natural feeling for customer needs and convince with your positive charisma and communication skills
You are structured and success-oriented, working towards goals spurs you on
You infect the rest of the team with your positive attitude and always strive to drive innovation together with your colleagues
German on a native level
Curious. Collaborative. Courageous.
We build the future. We shape our products. We are our identity. This makes Sendify, Sendify. We're constantly evolving. The world around us is changing. To build the future and drive the change, we need to work together. Therefore, we're looking for you to:
Be curious and ask "Why". To get the answers we need to ask the questions
Questioning and critiquing the current will lead us to the new, better
Be courageous. It's better to ask for forgiveness, rather than permission. We're moving really fast, so test your ideas rapidly, and get results quickly
Collaborate. We're on this journey together and know, together is better!
When you work at Sendify you get to...
🏄‍♂️ Be part of a great company with a strong focus on people and culture
🌴 Work in a fast-paced environment with colleagues from different countries
🥳 Spend your workdays with motivated and engaged colleagues (We like to hang out outside of work too. Come join us at a karaoke night!?)
💃 Be part of a growing team that values people, learning, and development

Hard facts
Type of employment: Full-time (40h per week)
Seniority: Junior, Intermediate
Reports to: Sales Lead
Location: Berlin, flexible remote
Start date: October 2022
Sounds like a job for you?
Great! We can't wait to hear from you. Simply submit your application online. You can upload your CV and additional files as PDFs. A short cover letter can be added directly to the application form.
Finally
You are welcome at Sendify for who you are, no matter where you come from or what you look like. Our platform is for everyone, and so is our workplace! We are creating a culture at Sendify where empathy, diversity, respect, and courage are front and center.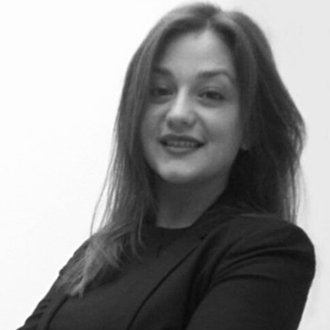 About Sendify
Built for small businesses looking to save time and money, Sendify is a web-based shipping service that empowers anyone to optimize their supply chain and ship smarter. Parcel or pallet, across the globe or around the corner, shipping is easier with Sendify.
Since our start in 2016, we've helped more than 15 000 small businesses around the world spend less time and money on shipping and more time on growing their business. This makes us known as the shipping and logistics solution for growing businesses in Sweden and Germany.

Sales
·
Berlin
·
Hybrid Remote
Junior Sales Executive (m/w/d)
Sendify ermöglicht mühelosen Versand - dieser wird durch uns so einfach wie das Bestellen eines Uber-Taxis oder das Mieten einer Airbnb-Wohnung.
Loading application form
Already working at Sendify?
Let's recruit together and find your next colleague.