Growth
·
Berlin, Göteborg
·
Hybrid Remote
Global CRM & Email Specialist (f/m/d)
We usually respond within three days
We're now looking to hire a Global CRM & Email specialist, to join the German and Swedish team!

Your mission is to come up with ideas, plan and execute email campaigns as well as manage the quality and consistency of customer data. You get the opportunity to be the main responsible for challenging the development of Sendify's initiatives on a global level, Interested to join?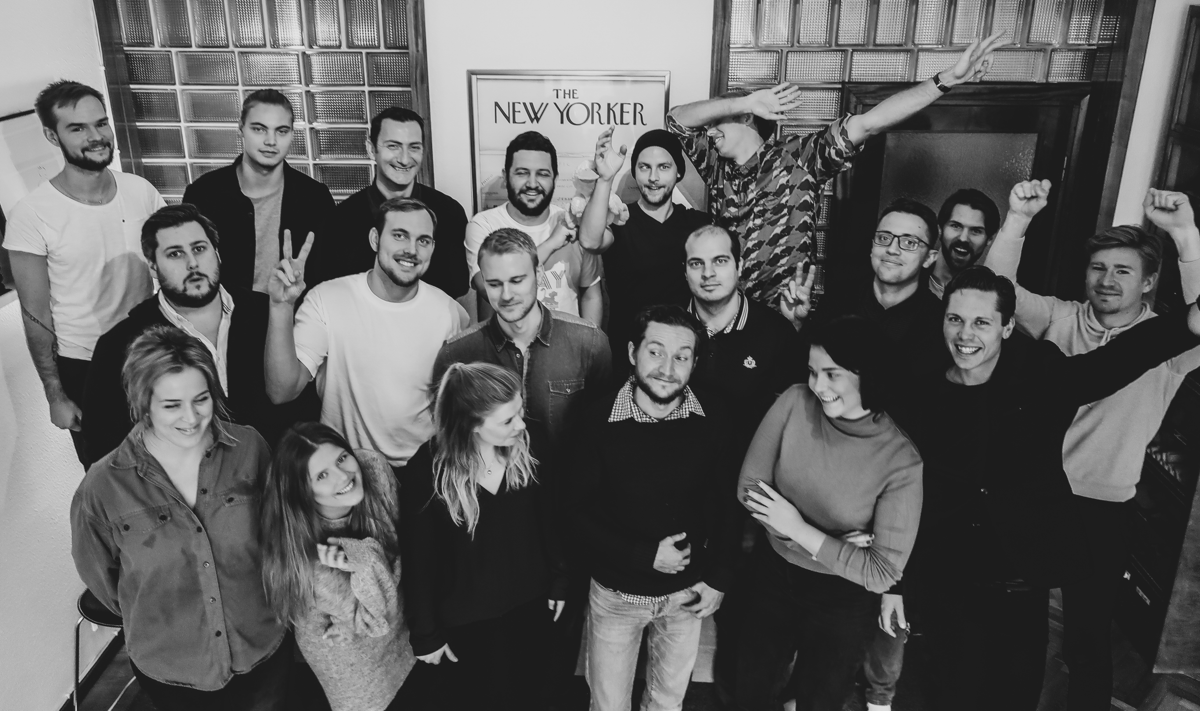 About the job
During a normal week you will:
Implement cross-channel automation strategies
Work towards improving conversion rate and ROI
Drive Growth efficiency
Measure campaign completion rate/email performance
Define & implement automation strategy according to the company goals
Be responsible for the areas of email, triggers, loyalty/referral programs, and data management
Measure statistics, KPIs, and marketing automation performance
Identify patterns, develop strategy and implement continuous improvements in CRM, lead management, and workflow automation
Build and iterate automated email campaigns to promote products or services, implementing and documenting processes, benchmarks, and metrics
Conduct continuous A/B tests and deep dives into customer data to develop insights on how to improve retention and loyalty
Develop a personalization strategy
Ensure messages are sent in proper form and template
Coordinate and monitor the maintenance, integrity, and security of the contact database
Partner with Designers & Content Writers to develop written, graphic, and video assets for CRM and email campaigns
What we're offering
Sendify has an open-minded, collaborative, and curious culture. This means being able to express new ideas, be yourself, have fun, and explore new ways of working. You'll be challenged to work with other smart people to find creative solutions.
We're focused on bringing people together in a low-ego environment; we don't believe in being stuck to our current way or only one way. Our environment is complicated and changing, we move faster if we keep our minds open and adjust when needed.
We also believe in helping smart people find and walk their paths. We support parallel individual contributor (IC) and management tracks, meaning that you don't need to shift into management to progress. You become part of a fun, social team to do your best work. And let's not forget our Dog-friendly offices with, good insurance and benefits!
What we're looking for
So who are we looking for in return? To succeed, we believe you are experienced in:
Contact and data management in an efficient, seamless, and automated way at the intersection between Product, Marketing, and Sales
Crafting email campaigns that are executed diligently, and creatively and are published and distributed timely
Creating and distributing email communication, that is in line with the overall market and communication goals, covers all stages of the customer journey, and is on par with market competition
HubSpot CRM and WordPress CMS
English and ideally Swedish or German
About Sendify 📦
We set your business in motion.
Logistics is built on top of handshakes, phone calls, and unread emails left in inboxes. Ever felt how easy it is to miss an email in your inbox? Imagine building your business on the same workflow.
Sendify helps ambitious small businesses ship smarter. We wrap together real-time pricing, comparison, booking, and tracking in a clean and unified interface to allow customers to spend their time on their business, and not logistics.
Check out our website or our Instagram to learn more.

Contact
Tina Banic
Talent Acquisition Manager – People & Culture
About Sendify
Built for small businesses looking to save time and money, Sendify is a web-based shipping service that empowers anyone to optimize their supply chain and ship smarter. Parcel or pallet, across the globe or around the corner, shipping is easier with Sendify.
Since our start in 2016, we've helped more than 15 000 small businesses around the world spend less time and money on shipping and more time on growing their business. This makes us known as the shipping and logistics solution for growing businesses in Sweden and Germany.

Growth
·
Berlin, Göteborg
·
Hybrid Remote
Global CRM & Email Specialist (f/m/d)
Loading application form
Already working at Sendify?
Let's recruit together and find your next colleague.